Enter the E-Library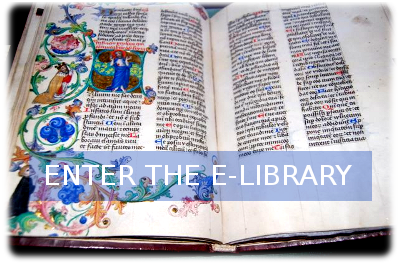 Because of our ongoing digitising work in the Kalocsa Cathedral Library, our visitors can now access a wide selection of documents in electronic form, too. Primarily, the most valuable and rare documents of our collection are available in our electronic database along with the most popular documents on regional history, theology and history. Apart from preserving our books, our aim is to give access to our researchers and readers to documents that are only available in our library or to books that are otherwise very difficult to access.
ENTER THE E-LIBRARY | LIST OF DIGITISED BOOKS (2016.07.01. 1586 digitised works: 72 manuscripts (codices) and 1514 books). Our list is continuously being updated and might contain errors.
Our e-library contains the following:
Books of historical importance and manuscripts (medieval codices, manuscripts, incunables, old Hungarian books, antique and rare books)
Books on regional history. Our digital collection of books on regional history not only contains books on Kalocsa but also documents on the history of the Kalocsa-Bács area and the diocese, as well as books by authors who are connected in Kalocsa in some way.
Widely used books and textbooks
The most popular old and rare periodicals (regional historical and theological).
Our e-library is currently being updated and processed.
Terms and conditions of using the documents:
The e-library is free. You must be registered (with username and password). For more information, visit the Registration page.
Documents in PDF and JPG format can only be viewed. For printing and other purposes, you need the library's permission. Should you have any questions or comments, please send an email to kalbib[at]asztrik[dot]hu or to ekonyvtar[at]asztrik[dot]hu.
We are grateful for the work of János Mityók, parish priest of Tataháza, and Károly Kreschka!